Keep forgetting your passwords? A Free Printable Password Organizer PDF is a great solution that can help you manage all your passwords.
Simple or easy passwords are a major no-go, and to help keep your account secure, most websites need lengthy, complex passwords. If everyone can quickly guess what your password is, it's definitely time to update it. It's also proposed that not all accounts have the same password. All your passwords could be hacked if someone gets a hold of your login and you've used the same password on all your accounts.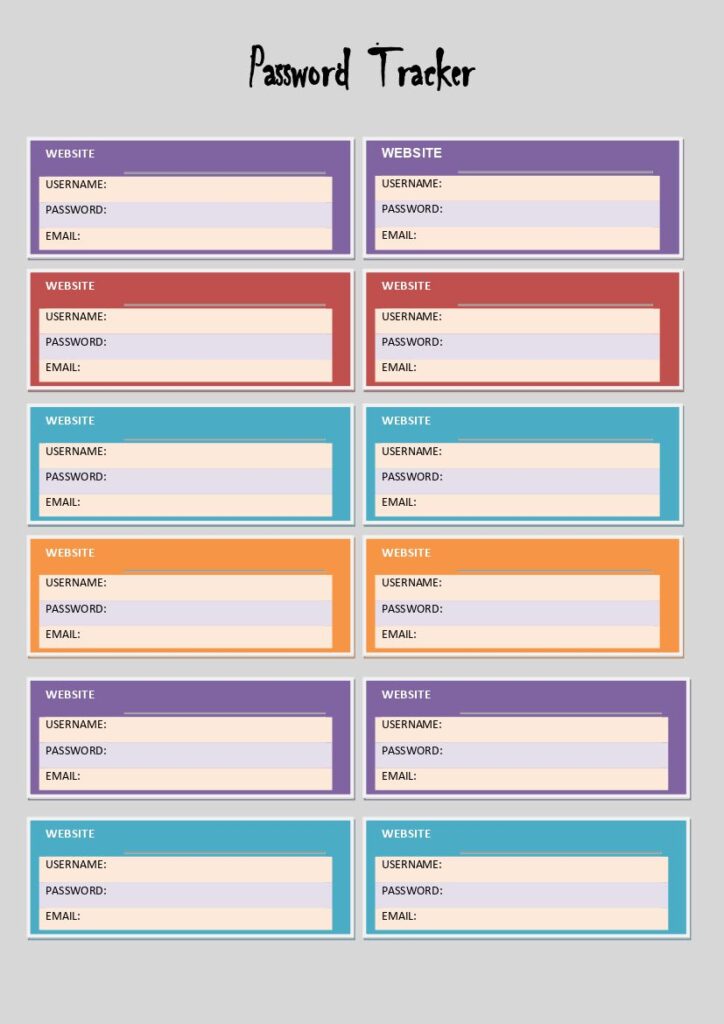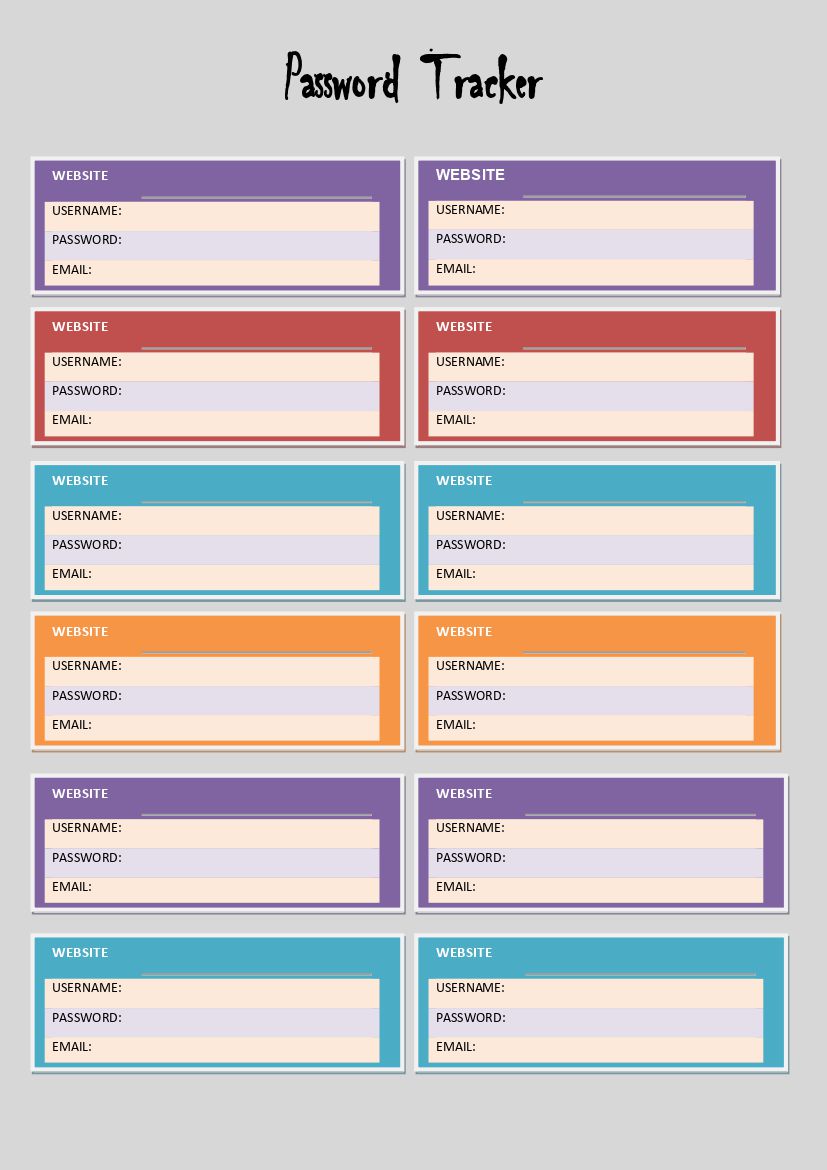 Using a Free Printable Password Organizer PDF to Manage Passwords!
Organizing Passwords
I don't know about you, but I still tend to forget most of my passwords all the time. Having so many online accounts, It's virtually difficult to recall every single password all the time.
The endless password resetting circle, generating a new one that includes upper and lower case letters, numbers, special symbols, became overwhelming.  I needed a way to keep all my passwords available so that I could end the loop of forgetting and resetting passwords.
Free Password Organization
I was just writing down my passwords on random sheets of paper at first. You know how that worked out for me, I'm sure. Since I didn't consciously organize my passwords using Password Log Templates, I always forgot them and then misplaced the papers on which I had written them.
Now that I have built a printable password organizer for myself, the number of times I have had to request a reset of a password has decreased significantly. The trouble I have now, after I've made them, is remembering to jot down the passwords.
How to Keep Your Passwords Safe
You might be tempted to keep the passwords in a computer folder. The strategy sounds like a positive one. But what if someone hacks your computer? Now every single password that you have stored on your desktop is stolen.
My alternative is to use a Free Printable Password Log PDF Template to keep my passwords secure inside my home and away from my computer. Print as many versions of a free printable password organizer as you need to write down all your accounts to get started on saving your passwords.
Write down every online account you can think of in the 'website' tab on the organizer after you've printed your free password organizer. Then, if you can remember them, think about your current passwords. If not, go to each account and reset the existing password and generate a new one by going through the required steps.
Create and write down the new passwords in the 'password' tab of the password organizer. Fill out the 'email' and 'username' sections as well.
Free Printable Password Organizer
A Printable organizer or Printable Weekly Planner is a good way to keep your passwords structured. My advice is to print as many as you need, fill them out, and then stack them in your home in a safe location.
So What are You Waiting For?!
Now's your chance! Download your favorite monthly planner, free of charge, right now! You'll be glad that you did – especially once 2023 begins and our planners make you feel more productive and organized than ever before!
Daily planners, Weekly Planners, Password Logs / Trackers, Reading Log, Fitness & Workout Planners, Meal Planner Templates
Calendars for 2023: Monthly · January 2023. February 2023. March 2023. April 2023. May 2023. June 2023. July 2023. August 2023. September 2023. October 2023. November 2023. December 2023 2023 Yearly Calendar one Page

Calendars for 2024: Monthly · January 2024. February 2024. March 2024. April 2024. May 2024. June 2024. July 2024. August 2024. September 2024. October 2024. November 2024. December 2024 Yearly 2024 One-Page Calendar